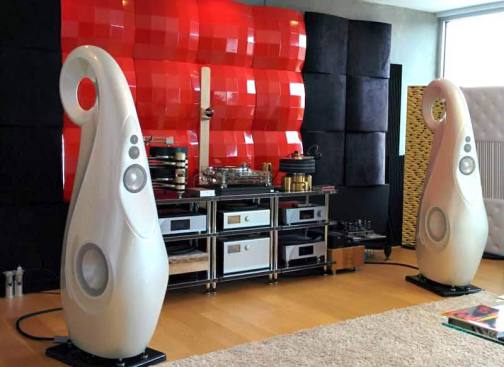 If I may summarize my experience with the Vivid G1, it has superb imaging, unmatched dynamic range, and great musicality. On Saturday, February 24, 2018, we are happy to host a Vivid Audio demo event in our showroom.
The associated equipment includes:
Vivid Giya G1 Serie 2
Soulution 511 amplifier
Soulution 520 preamplifier
CH Precion P1 phono stage
Vertere SG-1 turntable + SME V + Koetsu Onyx Platinum
Clearaudio Master Innovation + TT2 + Goldfinger Statement
It will be a great opportunity to introduce Vivid speakers and its background to audiophiles in Vancouver.
If you like to join us, please kindly RSVP by email (
contact@element-acoustics.ca
) or by phone (778-319-8933).
There will be three sessions in the afternoon.
1:00 ~ 2:00 PM (English)
2:30 ~ 3:30 PM (English)
4:00 ~ 5:00 PM (Chinese)
Seatings are limited.
_________________
Element Acoustics
is dedicated to the highest quality reproduction of music and the people seeking it.
http://www.element-acoustics.ca