In the immortal words of my toddler's favorite TV show:
Mission Completion!
Well, pretty much anyway. The Skyline diffusor is now securely mounted to the wall in its final position. Immediately above it you can see the supporting frame for a large Poly (to be installed next week as part of my
Poly Diffuser build thread
. A minor mis-measurement faux pas will require some Bondo and a finish coat of paint on the mounting flanges. I managed to drill all the mounting holes 7/8" to the left of where the should have been. I didn't discover my error
until after three of us had wrestled the beast into place and screwed it to the wall.
Doooh! Drill new holes and do over... No biggee. Evidence of my error should be gone before the day ends.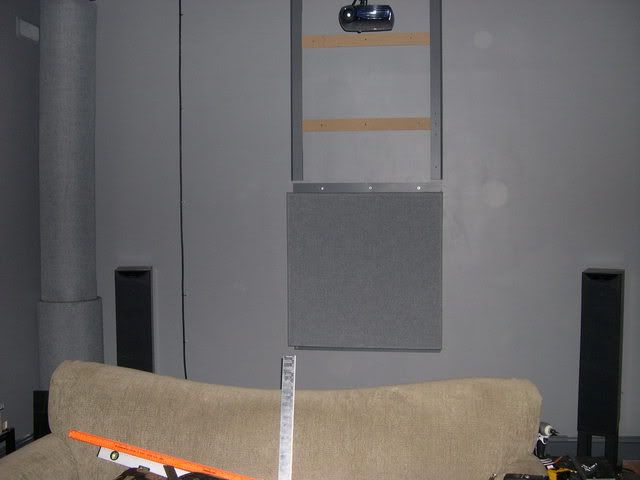 Well the remainder of my room acoustics re-vamp should be wrapped up within a week. I'm looking forward to kickin' back and spinning some tunes.
Happy Trails!
Vince@Freewheelcycle.com