I cannot comment on whether or not you should leverage your wine cellar to accommodate your gear, but I can positively comment on getting the gear out of the listening room.
When I finished the basement, I used part of the unfinished side (utility room) as a media closet. I framed in a section of the room by the stairs and put in a small (18 inch) door. Added a light at the top, a shelf for my gigabit switch, router, modem and associated OneAC power conditioner. I moved my Flexi into the space, and built a 2nd smaller version for dedicated netbook, HD's, DAC, and other smaller gear.
I do still use some vibration control on the gear, but it seems less critical, with the gear in a separate room.
I filled all the interior walls with Roxul Safe n Sound, so that helps with some sound transmission.
The room looks much cleaner with no gear in it.
It does require long in wall speaker wire (correctly rated) in my case as I don't run balanced amps.
Thanks for posting these pic's! I do like the look and if there's any benefit sonically, well, that is just a bonus. Nicely done! I'll do the same when I complete my move. My cellar consists of 5" concrete walls faced in Styrofoam and then framed and drywalled. Humidity isn't an issue and the temp is cooler but not cold. Vibrations would be at virtually zero so a great experiment if there was some sort of measurement beyond my ears.
Well worth it to me.
Pic during framing.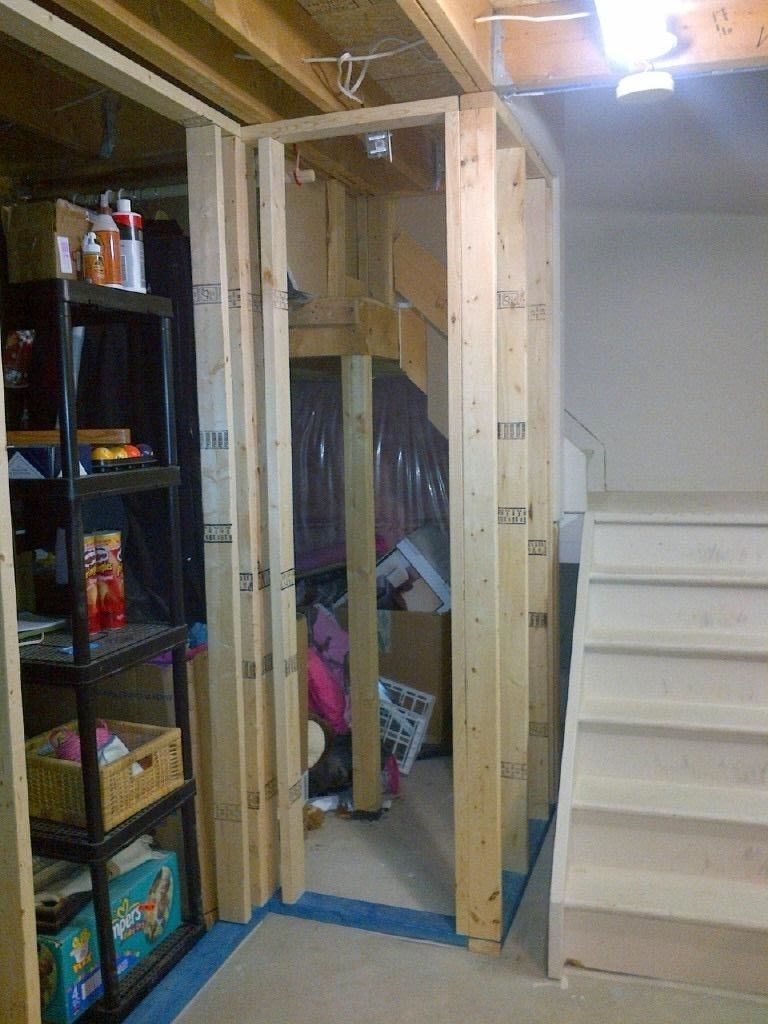 Pic when finished.
Shot from the chair.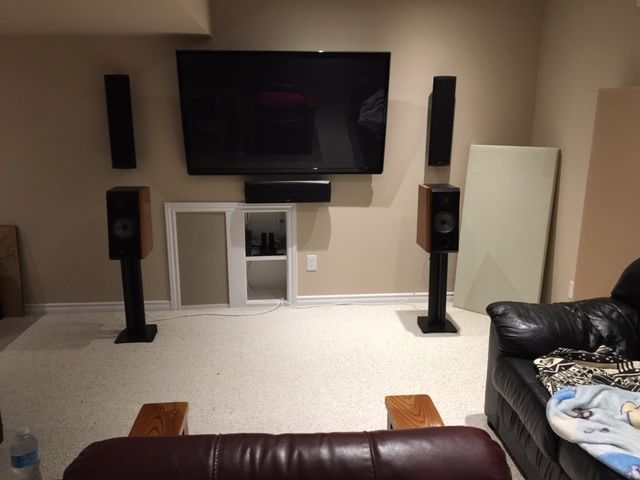 Cheesiest way ever to brag about having a wine cellar!
Got any of the good stuff, or just critter wines? Let's have the inventory.
hahaha... it does look that way but seriously, I'm more of a consumer than a collector. I had to pair down what was there to make room for the new inventory. Down to mainly daily drinkers now...