muskyrob wrote:
I have a laptop to hookup the microphone but do I need to to hook up other cables to my stereo in? And are these rca because my laptop dose not have rca out. What specifically do I connect to what ?

REW will generate the frequency sweeps, so you need to connect the audio out on the laptop to the stereo.
You want a 3.5mm -> RCA cable.
muskyrob wrote:
I have seen graphs of rooms but not sure what is important. how easy is it to interperent what is making improvements to room?

Here is some good info:
http://realtraps.com/art_measuring.htm
Quote:
What we measure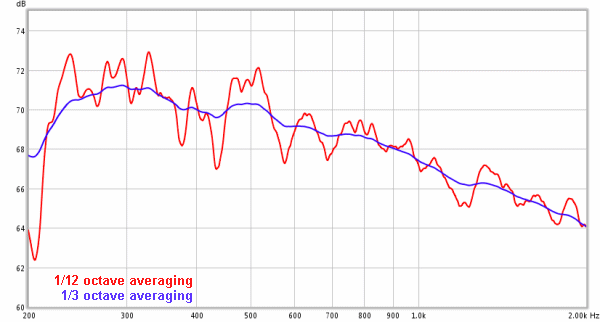 The two main things we measure are raw frequency response as shown in Figure 1 above, modal ringing and reverb, and impulse response. Ringing is similar to reverb except it sustains some frequencies more than others. If you sing different notes in a large space like a church or auditorium, all of the notes will decay at more or less the same rate. In small rooms the decay times become much more frequency-dependant, especially at low frequencies. To view ringing decay time we use a "waterfall" graph like this: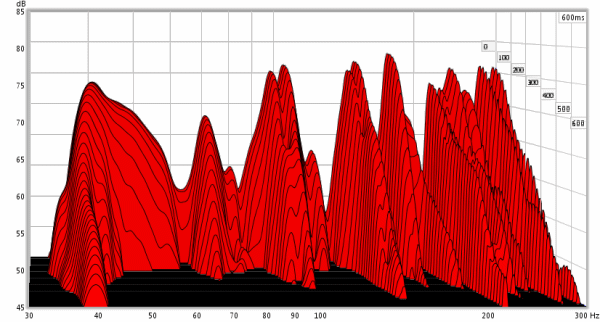 muskyrob wrote:
How easy is software to use and run tests of room?

I think a few others could use a tuturiol on this as well.

Thanks Rob
https://www.minidsp.com/applications/ac ... p-with-rew
Quote:
With the miniDSP UMIK-1, you have an easy way to get started with acoustic measurement: to optimize and equalize your subwoofer, to correct for room effects, or even to design your own loudspeakers! In this application note, we'll show you how to get up and running with the UMIK-1.