After Many Years Of Being The Foremost Restorers Of SME 3012 & 3009 Vintage Tonearms
We Have Been Sanctioned & Recognized By SME In England As Such.
We Are Very Proud To Announce That We Have Been Appointed The Exclusive North America Distributor For The
New SME M2 Line Of Tonearms.
These Are Superb Quality Tonearms Priced At Real World Prices For Today's Market Place.
Be Sure To Visit Our Dedicated SME Tonearms Site At www.smetonearms.com For All Pricing Details
For A Limited Time We Will be Offering Heavily Discounted Introductory Pricing On These Superb Arms.
Give Us A Call & Get Yours Today Before The Prices Go Up !
*
SME M2 Tonearm - 9" 10" and 12"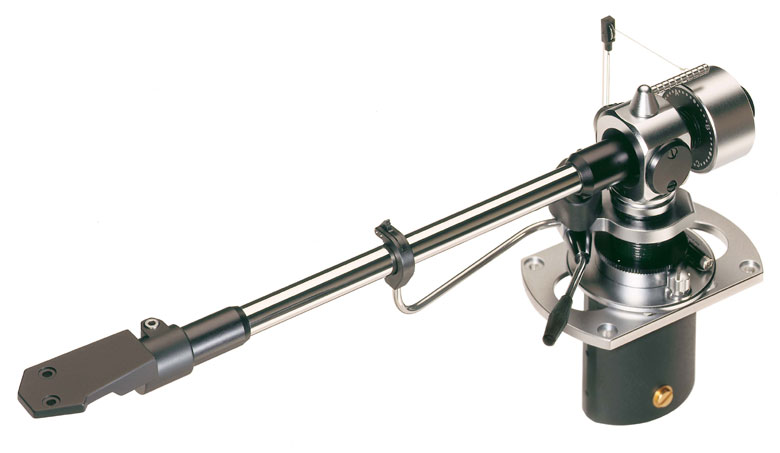 The Series M2 line embraces three models.
The M2-9, M2-10 and M2-12, offering pivot to stylus dimensions covering virtually all turntable requirements.
These arms offer at a reasonable cost, meticulous build quality with all the most important features including lightweight stainless steel tonearm,
detachable magnesium headshell with azimuth adjustment, tungsten balance weight, superb quality ball race bearings etc., and a level of stiffness and rigidity to suit all types of cartridge.
All M2 arms are equipped to receive an accessory fluid damper FD-M2.
These precision pick-up arms embody well tried SME principles and are suited to a broad range of cartridges including those of medium and low compliance.
Series M2-9 is the standard arm having a pivot to stylus dimension of233.2 mm (9.18") and will therefore be the one most frequently used. Typical effective mass 9.5 grams.
Series M2-10 is identical except that the pivot to stylus dimension is 239.3 mm (9.42") a difference that suits the layout of some decks. Typical effective mass 9.6 grams.
Series M2-12 has a pivot to stylus dimension of 308.8 mm (12.16"). Distortion caused by lateral tracking error is at least 25% less than with a nine inch arm.
However effective mass will be typically 12.0 grams. Also, a turntable designed for 12-inch arms must be selected.
These internally damped tonearms of highly polished stainless steel provides sparkling uncoloured reproduction.
A unique single element balance system caters for cartridges weighing 5 to 12 grams. After balancing tracking force is applied by forward movement of the weight ensuring the lowest system inertia.
The weight moves on a precision screw thread with backlash eliminator allowing exact setting of vertical tracking force.
The M2 headshell is pressure die-cast of magnesium for lightness and rigidity.
A collet of ingenious design affords 'one-piece' rigidity and allows azimuth correction to be made before final tightening.
*
A fluid damper FD-M2 is an optional accessory.
The normal slow passage of the arm across the record is unaffected but influences which would tend to produce overly rapid motion are resisted by the flow characteristic of the fluid.
It's use is recommended with very low compliance cartridges or where there is a problem with external vibration such as a springing floor.
*
•1.0 gram per revolution tungsten weight sub-graduated to 0.25 gram moving on a precision screw with backlash eliminator
•1220mm (48") D501 balanced audio lead. Of the finest quality with satin chrome finish
•Fluid damped lift & lower control
•Geometry optimized for Ø300mm (12") LPs
•Low friction, fully shielded races for both axes
•Phono plugs and other contacts heavily gold plated
•Pressure die-cast magnesium headshell with unique collet
•Sliding base for tracking adjustment
•Thin-walled stainless steel tonearm with internal damping
•Thumb wheel height adjustment
•Traditional pattern anti-skate
*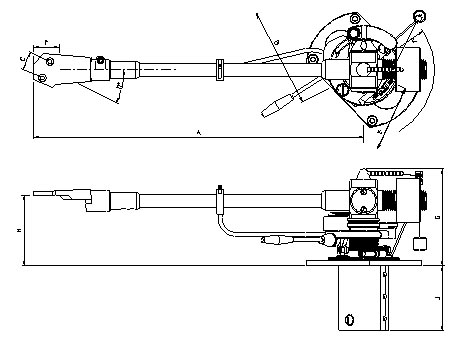 *

SME M2-12-R Tonearm

The The Model M2-12R precision pick-up arm is an extension of the Series M2 range offering optimum cartridge choice with minimal tracking error and harmonic distortion associated with a 12 inch arm.
Providing classic looks and meticulous build quality.
This arm offers all the most important features, traditional 'J' shaped tone-arm, detachable S2-R aluminum headshell with azimuth adjustment, two stage tungsten counterbalance system, superb quality ball race bearings and a level of rigidity to suit all types of cartridge.
*
•The 12in construction with thin walled stainless steel tone-arm takes advantage of the reduction in maximum tracking error/distortion afforded by the greater arm length when compared with 9in models.
•S2-R Aluminum shell detachable and interchangeable without disturbing cartridge or wiring.
•Double draw-in pin bayonet fitting design ensures a rigid junction with the tone-arm.
•Unique headshell to tone-arm coupling readily allows cartridge azimuth adjustment.
•Internal constrained layer damps minute residual vibrations making tone-arm acoustically inert.
•Stainless steel cross shaft, ground and thread ground. Carried in a substantial yoke on 10mm precision ball races.
•Stainless steel vertical shaft, ground and thread ground, with integral 16mm diameter flange to couple shaft and yoke.
•23mm diameter steel pillar, heat treated, ground and honed, carries two 17mm precision ball races, widely spaced to resist tilt.
•Anti-skate control operates through Anti-Skate weight and filament, adjustable up to 5g VTF.
•Lowering & raising control gives smooth positive action. Height of lift can be adjusted.
•Thumb wheel (Vertical tracking angle VTA) height adjustment.
•Bed plate affords +/- 12.0mm movement to facilitate (Horizontal tracking angle HTA) adjustment.
•Base slides on bed plate for horizontal tracking adjustment with double null-point protractor.
•Tungsten-alloy balance weight inserts allow maximum center of gravity shift to balance a greater range of cartridges up to 38g in S2-R headshell and direct plug-in heads up to 46g.
•Precise vertical tracking force up to 5g applied in 0,5g increments via rider weight and graduated wayrod.
•Fluid damper FD-M2 is available as an optional extra.
•Alignment protractor designed to provide HTA settings with the greatest accuracy.
•Internal wiring in LCOFC.
•Balanced Hybrid Cable 1.2M audio lead with gold plated phono plugs.
*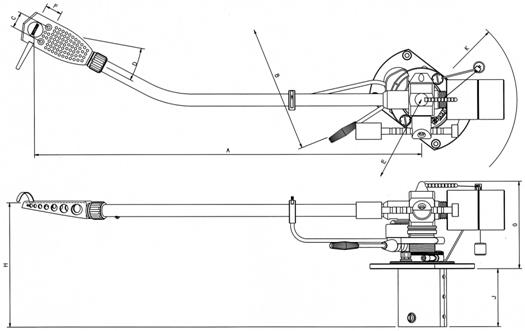 *